ACKNOWLEDGING THE THINGS I

HAVE NOT DONE IN MY LIFE


I am willing to acknowledge .  .  . there are things in my life that I have left undone!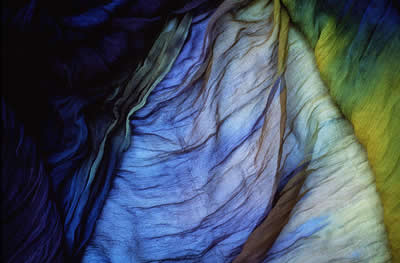 One of my favorite stories in the Bible is about the man at the pool of Bethesda.  The man had been an invalid for thirty-eight years.  Once a year, the energy of the Holy Spirit would enter the pool.  At that time, anyone who entered the pool would be healed.  When Jesus saw that the man had not gone into the pool, he asked why.  The man responded,  I have no one to help me." Jesus didn't buy it!  He asked the man "Do you want to be healed?"
Some of us have long-standing situations in our lives that we have failed to address.  We make excuses for why we haven't done certain things and why we did other things. We make excuses for the unfinished business, incomplete tasks, ongoing drama and the absence of well-being in our lives.  We move from one situation to the next, leaving a mess behind us, wondering why we are not further along the path.
The truth of the matter is, when we are afraid, we act in fear.  When we are angry, we react to the things that anger us.  When we are lazy, we simply don't try.  When we are self-sabotaging, self-defeating, or self-defiant, we blame other people for our lack of progress. We conveniently forget our habitual reactive behaviors that leave things unsaid, tasks incomplete, dreams unfulfilled, goals unmet and people hanging on.  We use reason and excuses to explain why we still can't walk.  Although we hate to admit it, the only reason we haven't been blessed by the ever-present energy of the Holy Spirit is that, for one reason or another, we have not stepped into the pool!
Until today, you may have made excuses for the unkempt and incomplete areas in your life.  Just for today, be devoted to acknowledging the things you have left undone, unsaid, and incomplete.  Acknowledgment is the first step toward healing!
Today I am devoted to honestly acknowledging the things I have not done in my life! YOU CAN BE 2
From Until Today!

by Iyanla Vanzant
FOOT NOTE. Move forward. I release you from all your fears you can do it. Step out into the pool of living your true destiny. I have you can 2. Lets walk together. We fall down, but we get up.
Stimulating A New Way Of Thinking, Being and Doing 2day.
go ahead who are you waiting for . you are the hero you looking for.
NO MORE DRAMA KINGS & QUEENS.
ONE LOVE
VFJ,
Aisha Keys
Craze Chameleon Studio, LLC
DC/NYC/MI
www.vintagefashionjunkie.wordpress.com
www.facebook.com/crazechameleonstudiollc
www.myspace.com/crazechameleon
www.modelmayhem.com/crazechameleon
www.twitter.com/crazechameleon
202-460-4552